This American Life is a great radio documentary.
I am especially fascinated by this story about Haiti. About Mango's and cooperation. About behavior of groups.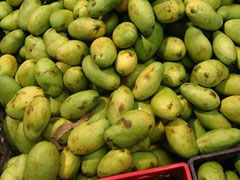 It's quite a tough story actually. Listen for your self about the struggle for survival and the complexity of working with NGO's.
[!] I'm interested in the way groups interact. In this example we follow land owners/ farmers, traders/ doctors and NGO's.